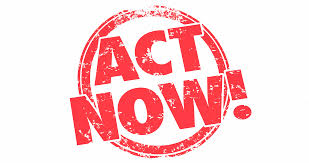 When I got into photography and decided to make it a business, I had no idea how competitive it was and the tactics photographers use to get your business. I'm okay with marketing and there's plenty of advice out there on how to market your business and promote yourself.
One of the philosophies is "fake it till you make it". Meaning, pretend you have the business already and market it as such so that it puts the idea in your mind that you are already successful and gives the impression to others that you're killin' it! I used to subscribe to this theory and started to put it into practice with my photography business. Problem was, it felt disingenuous. Dishonest. Dirty in a way. 
I was reading an article this morning in Shutter Magazine (excellent photographer resource, BTW) called "Why Faking it till you make it is BAD for business" by David Byrd. Reading it struck me like a bolt of lighting because this is exactly how I have been thinking of my business, especially going forward.
I will reference David here several times. He says, "How many times do you see these phrases: 'ACT NOW! LIMITED AVAILABILITY!!! Want more clients? Simply tell the new client  who you are targeting that you've worked with dozens of clients JUST LIKE THEM!" He continues: " Need to sell 10 portrait sessions fast? Advertise an exaggerated call-to-action that there are only three spots left, when in reality, no one has booked a single session" 
It's a marketing strategy called "urgency principle". You see it EVERYWHERE with photographers. (at least I do...but it's probably the same principle as if I told you to think about a red truck and then all you see are red trucks...) But I digress...
David quotes Dr. Glenn Doyle, a Chicago Psychologist: "When people lie about or exaggerate their expertise, it creates cognitive dissonance, which feels bad-and it impacts people's level of motivation and their self-esteem".
BINGO! SPOT ON! HIT THE PROVERBIAL NAIL ON THE HEAD!! I felt this way every time I attempt to use this marketing tactic, ESPECIALLY with my Boudoir business.  Now, there are plenty of people out there who will vehemently disagree with me, and others who make a ton of money on other photographers to teach them this very marketing strategy..and that's OK. But, but, but.....this is my blog. My experience. My opinion. But, most of all, it's my business and how I choose to run it. 
I prefer to look in the mirror in the morning and feel good about my actions and decisions. Particularly with Boudoir Photography, having a truthful and heart-centered business works better for me and my clients. I am not a factory, pushing out 2 or 3 (or more) sessions a day just to fill time slots. That's not how I work and I know my clients love me for that. I don't want to know that at the end of the day, I had to lie for success.
Do what you love and the money will come. That's what they always say. But even in lean times, I am truthful. It's not easy owning a photography business, and it's tempting to try all kinds of things to get clients in the door. But what you will always get from me is the truth. 
Because, that's just how I roll.
Thanks for reading.
Your's always in being truthful in your heart and soul!
Deborah